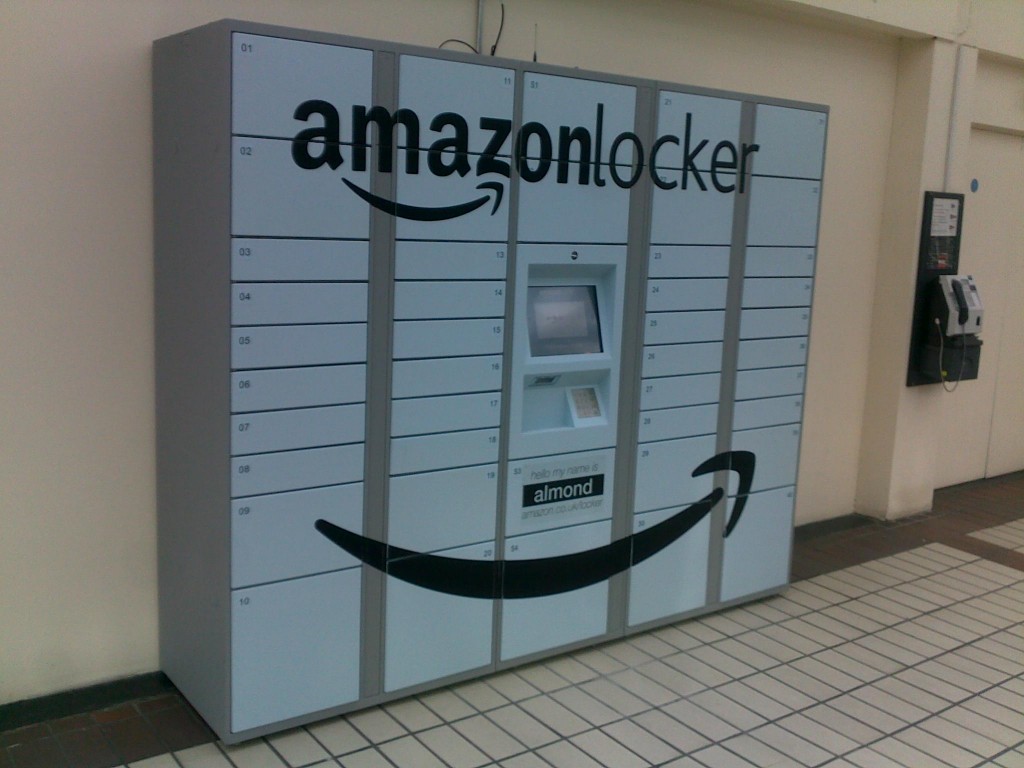 We are always interested in alternative ways for customers to get their stuff.
A new innovation are these Amazon lockers. This set appeared in the Merrion Centre last week and there are other similar sets in The Co-operative stores in Roundhay and Chapel Allerton.
Our partners, DHL, effectively operate a similar (but low tech) system with Service Points across the city, including Rymans in the Merrion Centre (just below these lockers) and another in our depot at the Safestore on Bridge Street. You can collect DHL deliveries from these Service Points, and can also bring consignments for collection by DHL. Alternatively, Last Mile Leeds would always be happy to deliver to your workplace.