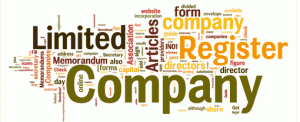 Last Mile Delivery Ltd has been registered with Companies House, and assuming they accept that the name is sufficiently unique, we should soon be incorporated.
We spent some time deciding whether to become a Limited Liability Partnership, or a Limited Company, and eventually decided on the latter. Both offer the same limited liability protection and although the Limited Company has slightly stricter regulations in terms of reporting, but I am optimistic that I will still be able to do the bulk of this myself.
First step was to check that the name had not already been taken on the WebCHeck site. It was surprising how many of the company names listed there are listed as Dissolved. Last Mile Delivery Ltd are now listed there, so it seems that was accomplished successfully. I registered the company on line through the Companies House Web Incorporation Service and accepting the standard form for Company Articles of Association found this a very straightforward process, and although I did receive some very helpful advice, there is little reason why anyone would need to go elsewhere, or pay more than the standard £15 fee.