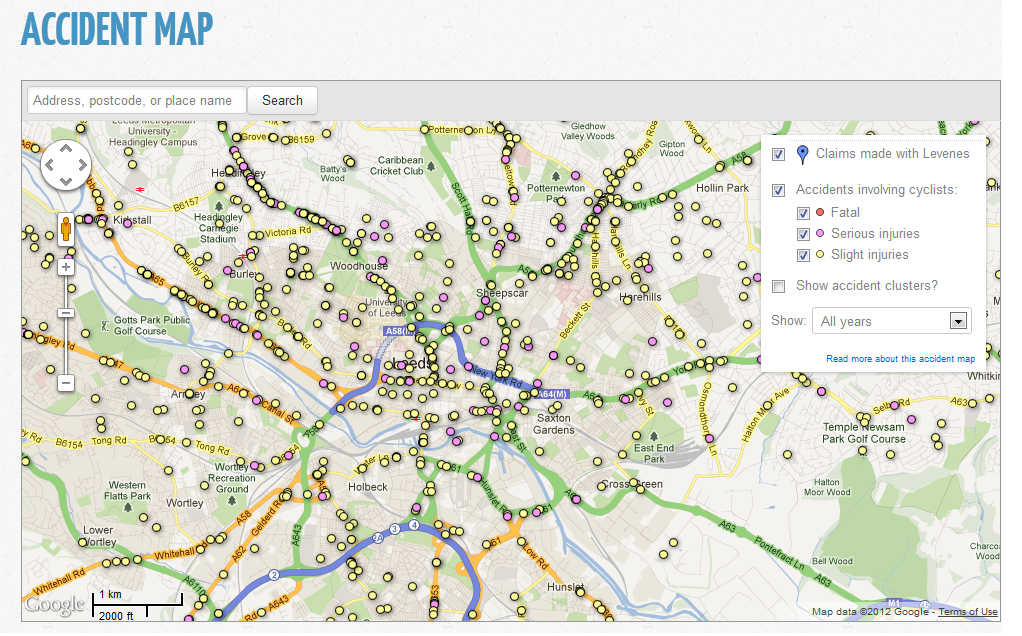 Cycling is not an inherently dangerous activity.Let me get that out there first.
That being said there were several lawyers at the Cycle Show promoting themselves as cycle accident specialists. But as there are lawyers who seem to focus on tripping over pavements, I don't think this says very much.
Anyway Levenes Solicitors have a nice little addition to their website which is a map of the UK showing the location of every reported cycle accident since 2005. Hover over a dot and you can see information such as the age of the rider, time of the accident and weather conditions.
There aren't too many surprises. Accidents tend to cluster along the busier commuter routes and at roundabouts and junctions. The map above shows the city of Leeds, but despite the huge number of dots, there have been only 6 fatal cycle accidents within the city since 2005.