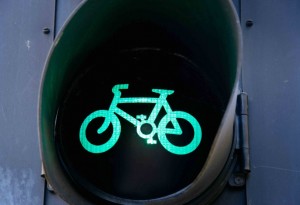 We want to be part of the solution towards better traffic flow around Leeds, not part of the problem. Every delivery made by one of our couriers represents one less van or truck on the streets of Leeds.
All our riders are trained to Bikeability Level Three and are expected to ride safely and obey the Highway Code.
But our couriers aren't perfect and occasionally their enthusiasm to get their deliveries to our customers as quickly as possible might get the better of them. If you see one of our bikes breaking traffic laws, or risking their own safety or that of others, then let us know and we will have a gentle word.
If you are just jealous because they cruise past you while you were waiting in a queue then sorry, we aren't interested!