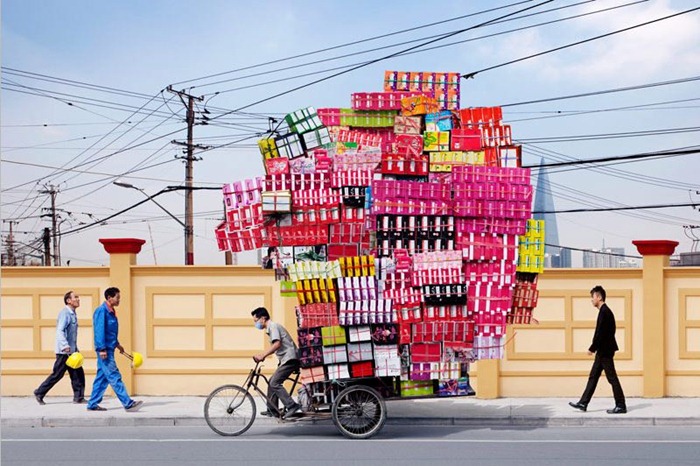 Pretty much anything!
If your delivery can be handled by a single delivery driver, then we can probably deliver it on one of our bikes.
What's more we can deliver it directly to your door, without having to worry about obstructing traffic or inconveniencing your customers or clients.
Our Cargo Bikes have a load capacity of more than 150kg, and with lockable waterproof load boxes can carry up to 8 boxes of A4 paper with ease.
Just a few of the things that our uniformed couriers can deliver;
collections from and to the Post Office (guaranteed by a specific time)
DX deliveries
payroll slips
catering and sandwich orders
stock deliveries
customer deliveries
flowers
The photo shows an A4 box (5 reams of paper) inside one of our standard cargo boxes. As you can see there is plenty of room for more. We can probably carry up to eight of these at a time, or 2-3 archive boxes.