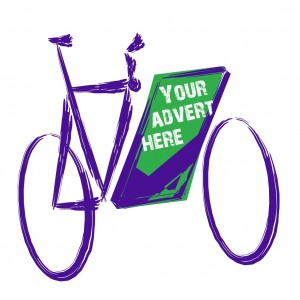 You might have found your way here because you have seen our distinctive Cargo bikes in Leeds city centre. If you haven't yet, then do look out for us, because with an expanding and highly visible fleet, we might be just the way to communicate with your customers.
You can rent space on our bikes for as little as £50 per month. You provide the graphics and we'll provide the impact! Even better, if you choose to use Last Mile to make city centre deliveries on your behalf, as you can advertise your commitment to the environment alongside your services.
Get in touch through our contact form if you would like more information about our advertising opportunities.